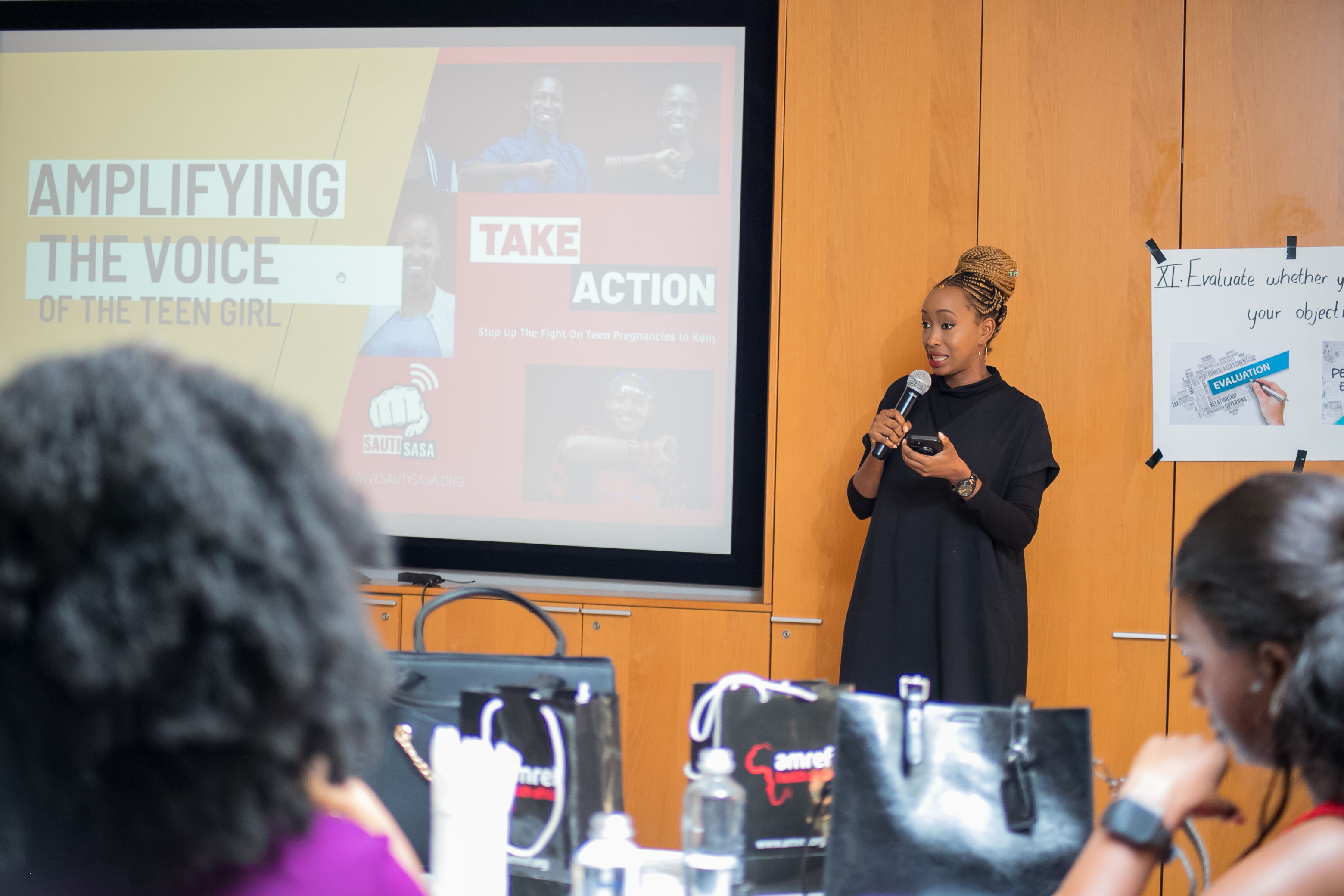 POWER PLATFORMS: INFLUENCERS MAKING CHANGE
If you ask any young person, they would say that we are indeed living in the age of influencers. In the recent past, there has been an exponential boom in content creators or influencers as well like to call them, creating a shift in how brands have marketed their products. However, that isn't all there is to influencing. We have seen influencers contribute to social issues in a big way. Think, David Beckham and Eliud Kipchoge and the Malaria No More campaign. The involvement of influencers in advocacy has really brought a new meaning to multi-stakeholder engagement. 
This is why the Sauti Sasa campaign, bold and audacious to its core sought to partner with Better for Kenya, to address the menace that is teenage pregnancies. To kick start this important partnership we thought it best to invite key influencers to an advocacy sensitization workshop to empower them with the necessary tools and skills they need to contribute towards ending teenage pregnancies in Kenya. 
Thus, on 20th May 2021 the long awaited session took place. In attendance were Janet Mbugua, Maureen Waititu, Catherine Kamau (Kate the Actress), Pinky Ghelani and Valentine Njoroge, all brilliant women in their own right united by their passion to shift the narrative on teenage pregnancies. To kick things off, our very own Jenny Njuki urged all in attendance to dig deep, to unravel their hopes, expectations and fears for the session. No doubt, a perfect way to ease everyone into the thick of all things advocacy. 
Next came show time and the gallery walk led by Ms. Vania Kibui, Policy Advocacy Specialist at Y-ACT which was by far the most engaging session. During this session, Ms. Kibui expertly broke down the steps of advocacy with the aim of demystifying advocacy and creating a nexus between teenage pregnancies and the current policy framework in relation to teenage pregnancies in Kenya. What stood out most was how eager the influencers were to learn how to incorporate advocacy to their everyday activities. 
To close out the workshop, we conducted a brief co-creation session dubbed "Power Platforms" where the Y-ACT team walked the influencers through three main questions; what they wish they knew, what they wish teenagers knew and what they believe they can do to address this disturbing issue.  Through these questions, we hoped to guide them in coming up with actionable solutions to address teenage pregnancies via their platforms. To say the least, the session was incredibly fun and successful and we couldn't be more excited to see the social media interventions these powerhouses come up with to bring much-needed attention to the Sauti Sasa campaign whilst amplifying the voices of young people in their networks.