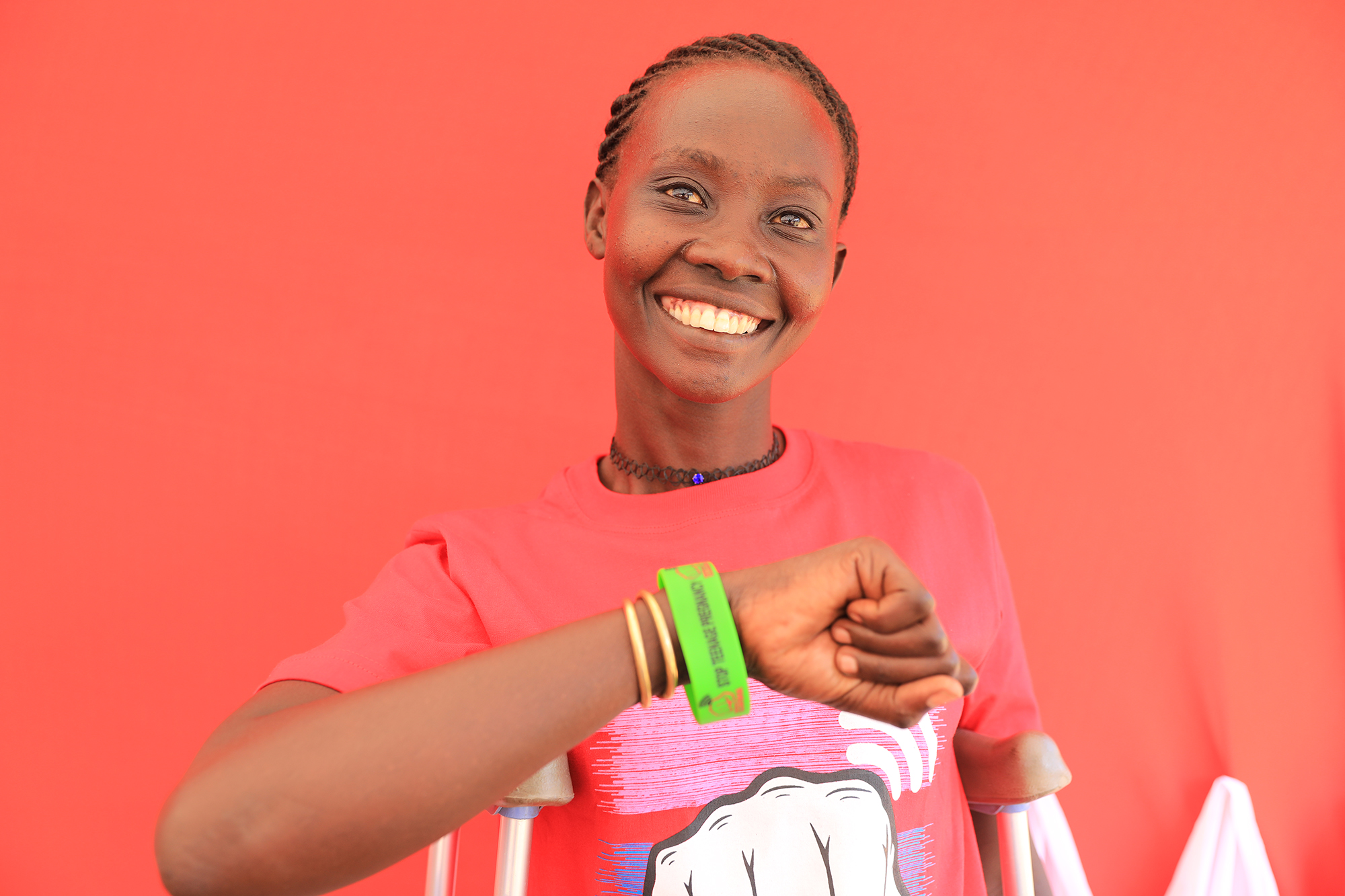 INVESTING IN THE FUTURE: THE QUAGMIRE OF WEST POKOT 
INVESTING IN THE FUTURE: THE QUAGMIRE OF WEST POKOT 
Having previously settled on West Pokot as a Sauti Sasa focus county due to the national statistics highlighting it as a high burden county, we were eager to kick off phase 2 of this bold, audacious and youth-led campaign.  The urgency for action to curate sustainable solutions towards teenage pregnancies was further amplified when the Ministry of Education reported that 408 girls in primary schools and 662 secondary school girls presented with pregnancy in West Pokot in January 2021. To give some context to the county, formal authority is often not recognized which means that accurate documentation of teenage pregnancies and child marriages remains a challenge. In West Pokot, the Council of elders determines what is best for the community and all must abide or else a curse is to befall them.
These factors aside, we remained bold and unwavering in our quest to kick off Sauti Sasa phase 2 within the county this past month.  To start us off, 15 youth advocates were competitively selected through an application process to lead the social accountability efforts under the helm of the Sauti Sasa Action Group in West Pokot. This vibrant and dedicated team brought together stakeholders from both the national and county governments, culture champions, faith-based organizations, civil society organizations, office of the first lady and policymakers on Friday, 26th February 2021 to have candid dialogues on the best way forward. 
During these dialogues, it was highlighted that the traditional causes; poverty, lack of access to reliable and youth-friendly sexual and reproductive health information, cultural practices, economic activities like pastoralism and peer pressure, still contribute to the alarming rates of teenage pregnancies in West Pokot county. For instance, the poverty rate in the county stands at 57%, of which 26% is absolute with a 116% dependency rate higher than the country's average. This in turn has contributed to child neglect, due to the fact that children are often viewed as a burden because they cannot financially contribute to the family unit. Thus, it is no surprise that child marriage is so prevalent, with young girls being married off at the first opportunity in efforts to save families from abject poverty. 
In addition to this, there are emerging practices and economic activities that contribute to the rising cases of teenage pregnancies.  The penetration of boda boda services in the villages has exposed young girls to enticement or manipulation from riders often in exchange for monetary and sexual favours. Operating boda bodas has also given teenage boys access to money which has, in turn, shifted their bargaining power as relates to sexual activity among teenagers within the county. This is not forgetting cultural activities such as the Kwara Kwara dance which have proven to be preying grounds for older men to select their teenage girl of choice, furthering the scourge that is child marriage. 
Despite the different dynamics of teenage pregnancies, there is room for stakeholders to secure the future of girls in West Pokot. Indeed, the first step is to acknowledge that young people within the county are not a monolith, with some having access to information and technology, while others lack information, basic needs such as menstrual hygiene materials and are at the mercy of socio-cultural factors. Only then can we hope to curate sustainable and contextualized solutions to teenage pregnancies in West Pokot. Now more than ever, we are called upon to adopt multi-sectoral approaches so as to factor in stakeholders and young people in their diversity geared towards addressing teenage pregnancies both at the national and county level. #SautiSasa