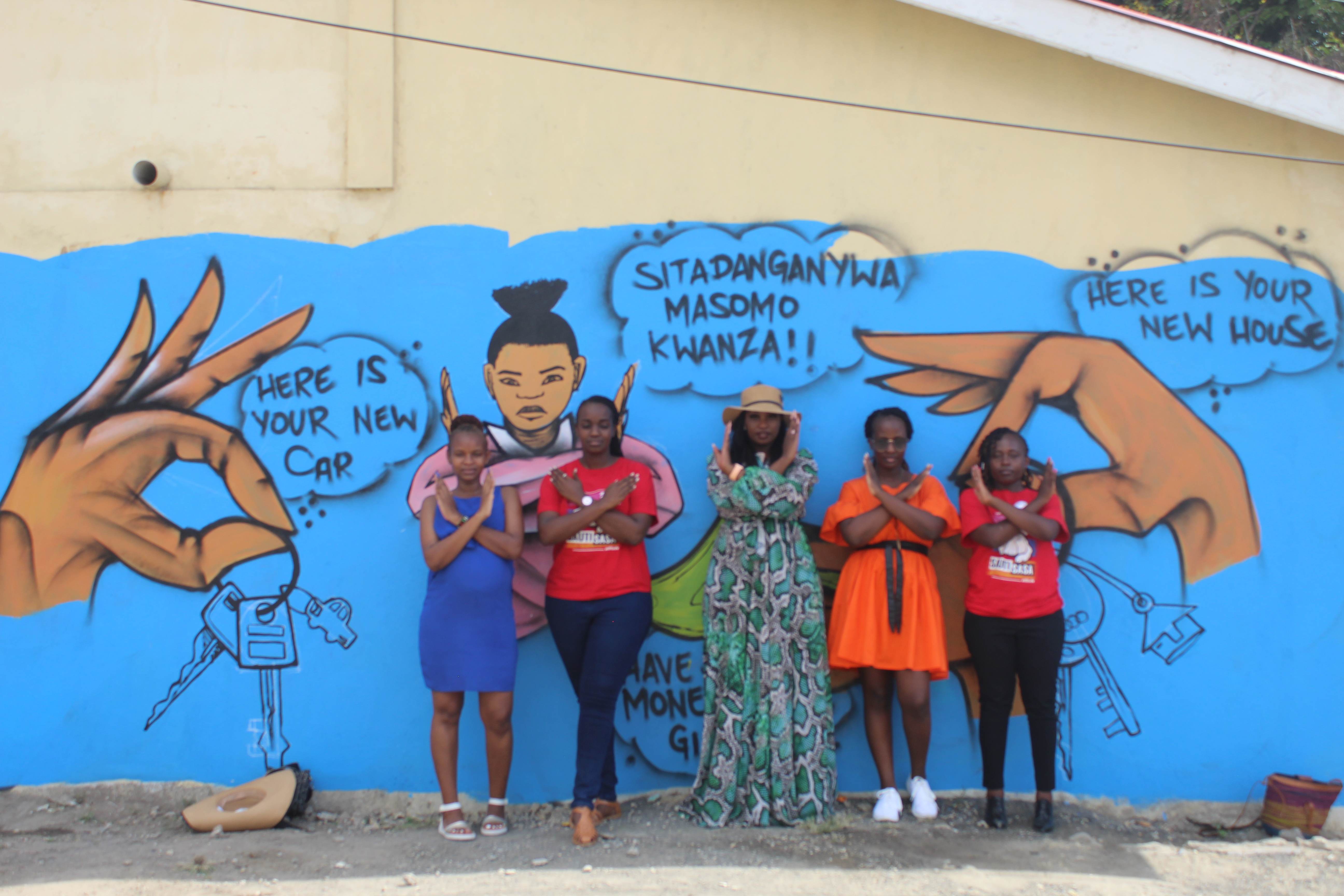 Celebrating the Teenage Pregnancy, Defilement & Mental Health Awareness Month in the Coastal Jewel of Mombasa County.
When conceptualizing phase two of the Sauti Sasa campaign, we considered incorporating regional festivals, which would serve as a platform to bring together all partners driven by one mission to shift the narrative on teenage pregnancies in Kenya. The Sauti Sasa festivals kicked off in the Nairobi region, followed by the Western region. To close out this series of events, we pitched camp in the coastal jewel, Mombasa County.
In October, the county government, youth advocates, and other partners launched the Sauti Sasa Teenage Pregnancy, Defilement & Mental Health Awareness month. To start things off, the Department of Health Services, alongside Marie Stopes Kenya, mobilized a meeting with partners to validate the Sauti Sasa magazine before its launch later in the month. To commemorate this auspicious month, the Sauti Sasa Campaign also supported some county-led activities; a youth-led forum on budget advocacy for adolescent & youth programs, an integrated outreach activity in Bombo Kisauni, and a girls' football tournament in Mwakirunge.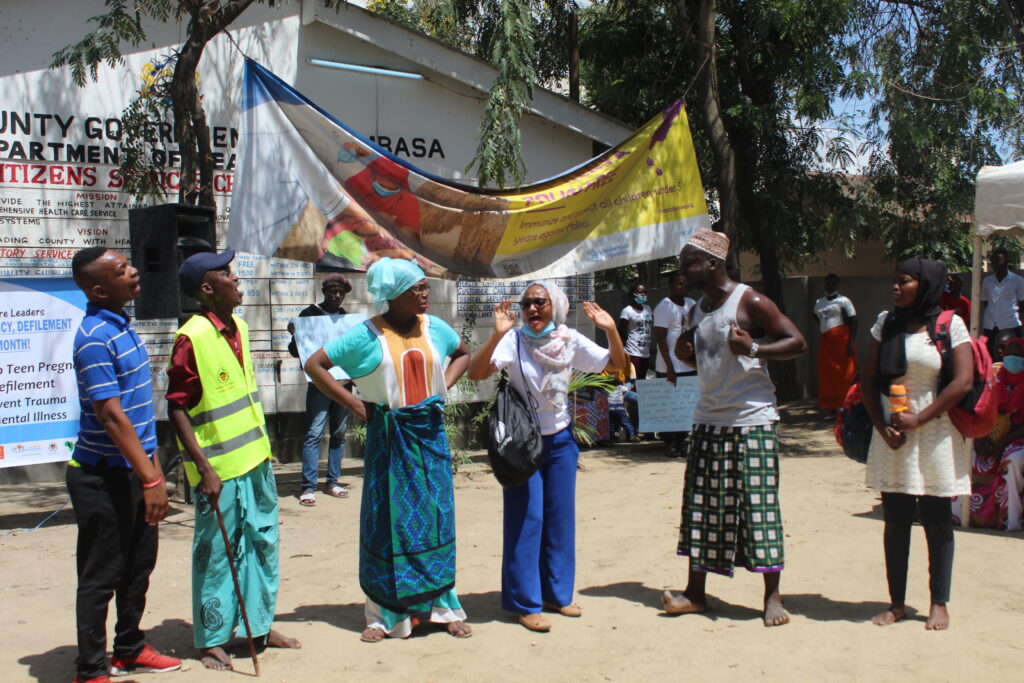 On 29th October, we unveiled a graffiti installation at Magongo Dispensary during the climax event in Changamwe. Sauti Sasa, in partnership with the Mombasa County government, mobilized media where over 15 media outlets turned up to cover the graffiti installation and launch of the Sauti Sasa Magazine. The chief guest, the County Minister in charge of health services, recognized the Sauti Sasa campaign as a critical stakeholder in the county, particularly in the fight against teen pregnancies, defilement, and mental health issues. Further, we conducted an in-reach activity for youth-friendly services during the launch activity, which featured contraceptives, HIV testing, counseling, antenatal clinic services, and the distribution of sanitary towels to adolescents and youth.
While these activities in the coastal region heralded the climax of the Sauti Sasa regional festivals, they served as an opportunity to remind us just how much progress we can make by employing multi-sectoral & multi-stakeholder approaches. Teenage pregnancies in Kenya continue to rid generations of a chance to achieve their full potential, not forgetting the impact on the country's economy and consequently the ability to harness the demographic dividend.
However, the #SautiSasa campaign remains committed to working alongside partners to reduce teenage pregnancies in Kenya, guided by the voices of young people who make up the majority of the population. We envision a society where young people are empowered to make informed choices on their sexual and reproductive health. A future where we have efficient reporting and referral systems to address harmful socio-cultural practices and forms of SGBV such as FGM, child marriage, and defilement that contribute to the alarming cases of teenage pregnancies. And we'd love to have you(th) join the movement! #SautiSasa
By Beatrice Nyamwenge Okech