BONGA USKIKE!
Click on your county on the map below, create a memo on ideas around teenage pregnancy prevention in your county and we will forward it to the assigned county Technical Working Group for actioning
SELECT YOUR COUNTY
LET YOUR VOICE BE HEARD!
1.
Type "MEMORANDUM" at the top of the page.
State that this document is a memorandum at the outset. Label the page "MEMORANDUM" 1.5 inches (3.8 cm) from the top of the page. Put the word in bold on the first line. You can either centre it on this line or left-align it. You might also choose to make the font larger for this word.
[1]
Double-space between this line and the next line of the heading.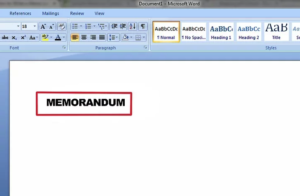 2.
Address the recipient appropriately.
 A memo is a formal business communication, and you should address the reader formally as well. Use a full name and title of the person to whom you are sending the memo.
[2]
If you are sending a memo to the entire staff, you might write: "TO: All Employees."